We've had three days of glorious sunny weather here in Bavaria. It seems hard to believe all the goings-on in the world when the sky is a brilliant blue, the birds are singing and the first tender leaves of wild garlic are pushing through the ground. Currently, we have been ordered to stay inside our homes as much as possible, though we are still allowed to walk outside and enjoy the sunshine (alone!)
At this time of year, the Bavarian woods are full of Bärlauch, literally 'Bear Leek' or wild garlic. Sometimes known as 'ramsons' these bright green leaves are a welcome sign of spring, and better yet, they are delicious. Foraging for food is one of the great pleasures in life and a terrific way of connecting with nature. I have a favourite Bärlauch patch not too far from home and I had the chance this week to raid it for some of these delicious, pungent greens. Today I whizzed the leaves up into a delicious Wild Garlic Pesto, perfect for our lunch. Simply stirred through pasta, this flavoursome pesto needs very little adornment other than a drizzle of olive oil and a few shavings of Parmesan.
If you are new to foraging make sure you have a quick look online to make sure you can accurately spot the leaves of wild garlic as there are a couple of imposter plants out there. The pungent smell of garlic is a dead giveaway though, so if you are at all unsure, crush a leaf between your fingers, and if it smells like garlic and starts to make you hungry, you're good to go.
Take care of yourself and your loved ones out there, and if it is spring where you are, enjoy the sunshine and the fresh air, even if it's just a sunny window at home.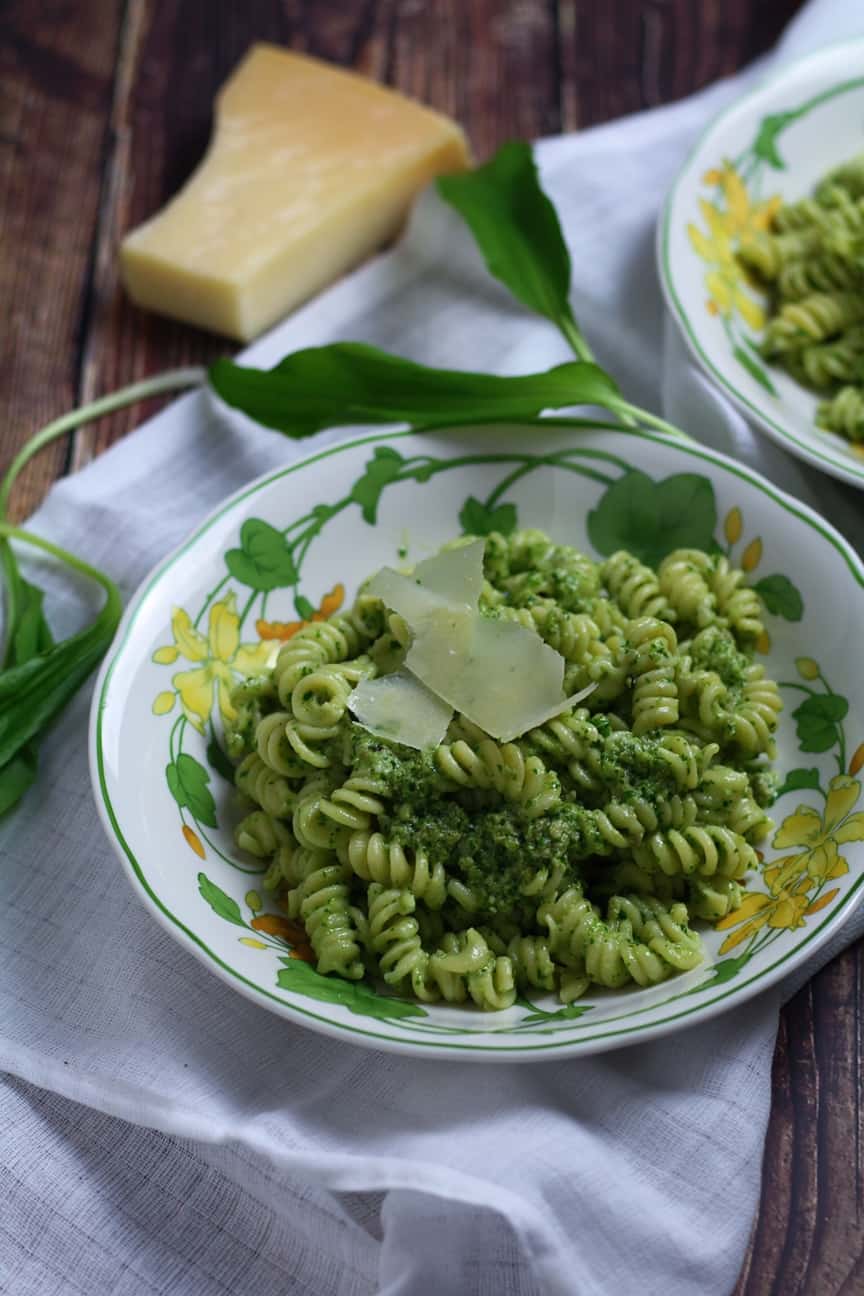 ---
---
Let me know if you try this recipe in the comments below, or using the hashtag #daysofjay on Instagram. Happy cooking!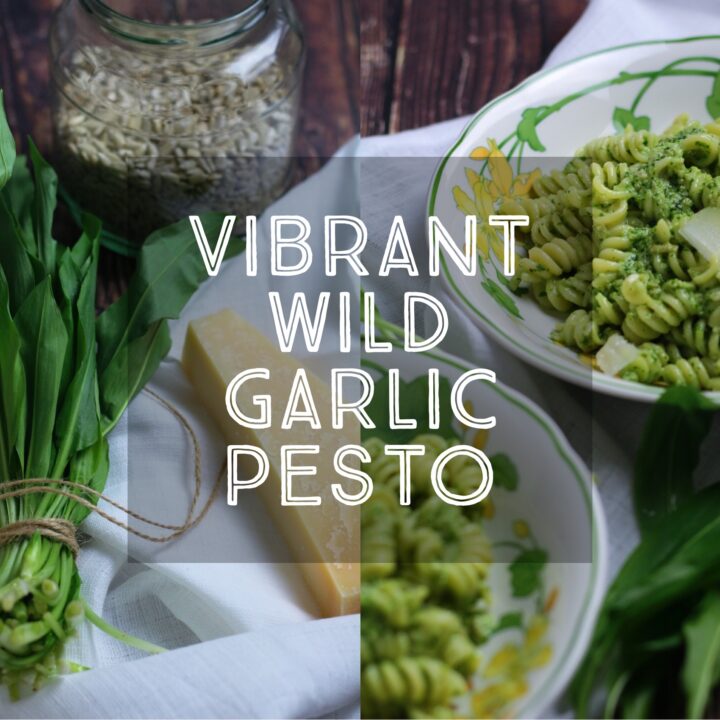 Vibrant Wild Garlic Pesto
The surest sign of spring is the first vibrant green leaves of wild garlic or Bärlauch. It's abundant in the woods right now and is delicious whipped into this quick and easy pesto.
Ingredients
100 g wild garlic greens
75 g sunflower seeds
125-150 ml neutral oil, sunflower etc.
50 g grated Parmesan or Grana Padano cheese
½ tsp salt
a squeeze of lemon juice
freshly ground black pepper
Instructions
Wash the garlic greens very well under warm, running water, then spin in a salad spinner until dry. Chop roughly then place in the bowl of a food processor along with the sunflower seeds.
Process the leaves and seeds to a rough paste, then with the motor running drizzle in the oil until the desired consistency is reached.
Stir through the Parmesan, salt, lemon juice and pepper, then taste and correct seasoning as necessary.
Store in a clean, sterilised jar in the fridge or freezer, covering the surface of the pesto with a layer of oil to keep the colour fresh and to stop oxidisation.
I like to use it immediately, stirred through hot pasta and sprinkled with extra Parmesan.
Nutrition Information:
Serving Size:

1 grams
Amount Per Serving:
Unsaturated Fat:

0g
---
FREQUENTLY ASKED QUESTIONS
How do I identify wild garlic?
I think show, rather than tell is the best option here. You can watch an excellent video by watching this link. Remember the telltale sign is the pungent and obvious aroma if garlic when you crush a leaf between your fingers.

How long will the pesto keep?
As long as you use a sterilised jar and keep the pesto in the fridge or freeze, a very long time – up to a year. It never lasts so long in my house though as I like to eat it straight away!

Can I use other seeds or nuts?
Definitely! Sunflower seeds are abundant and economical, as well as having a fairly neutral flavour allowing the wild garlic to shine, but you could easily use pine nuts if you are feeling lavish, or almonds, hazelnuts or similar.
---
---
VIBRANT WILD GARLIC PESTO
---
Looking for more springtime recipes? Why not try: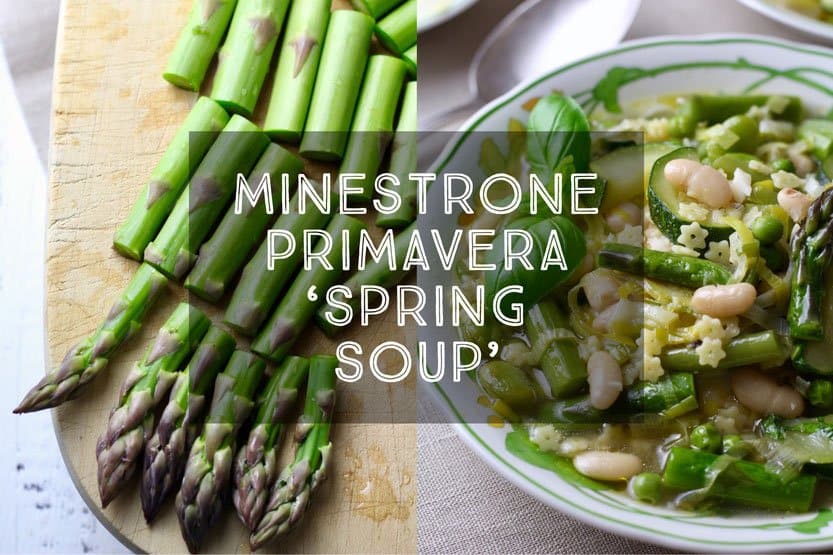 ---