The weekend has landed, the sun has been shining over Munich, it's wine-o-clock and time for one of my favourite meals – Spicy Tomato Garlic Mussels. These are the ultimate quick-fix dinner. Healthy sustainable, and delicious, the heady aroma of tomatoes, garlic, Mediterranean herbs and fresh mussels always makes me happy and as it drifts through the house is sure to bring everyone to the table.
I grew up in New Zealand knowing only our huge and world famous green lipped mussels. The mussels of Europe are quite a different affair, they are small (half the size of their Kiwi cousins) with a beautiful, gentle flavour. The classic way of serving them is, of course, moules frites or moules marinières – cooked in white wine and served with French fries, which is perfectly tasty.
However, after a trip to Marseille where I devoured them along with the rich, tomatoey Provençal broth in which they were cooked, a bowl of aÏoli pungent with fresh garlic and a crunchy baguette in a bar in the red light district I have never looked back. I love to cook them this way at home, every bite full of the flavour of the Mediterranean region – a special treat considering how far Munich is from the sea. Happy weekend everyone!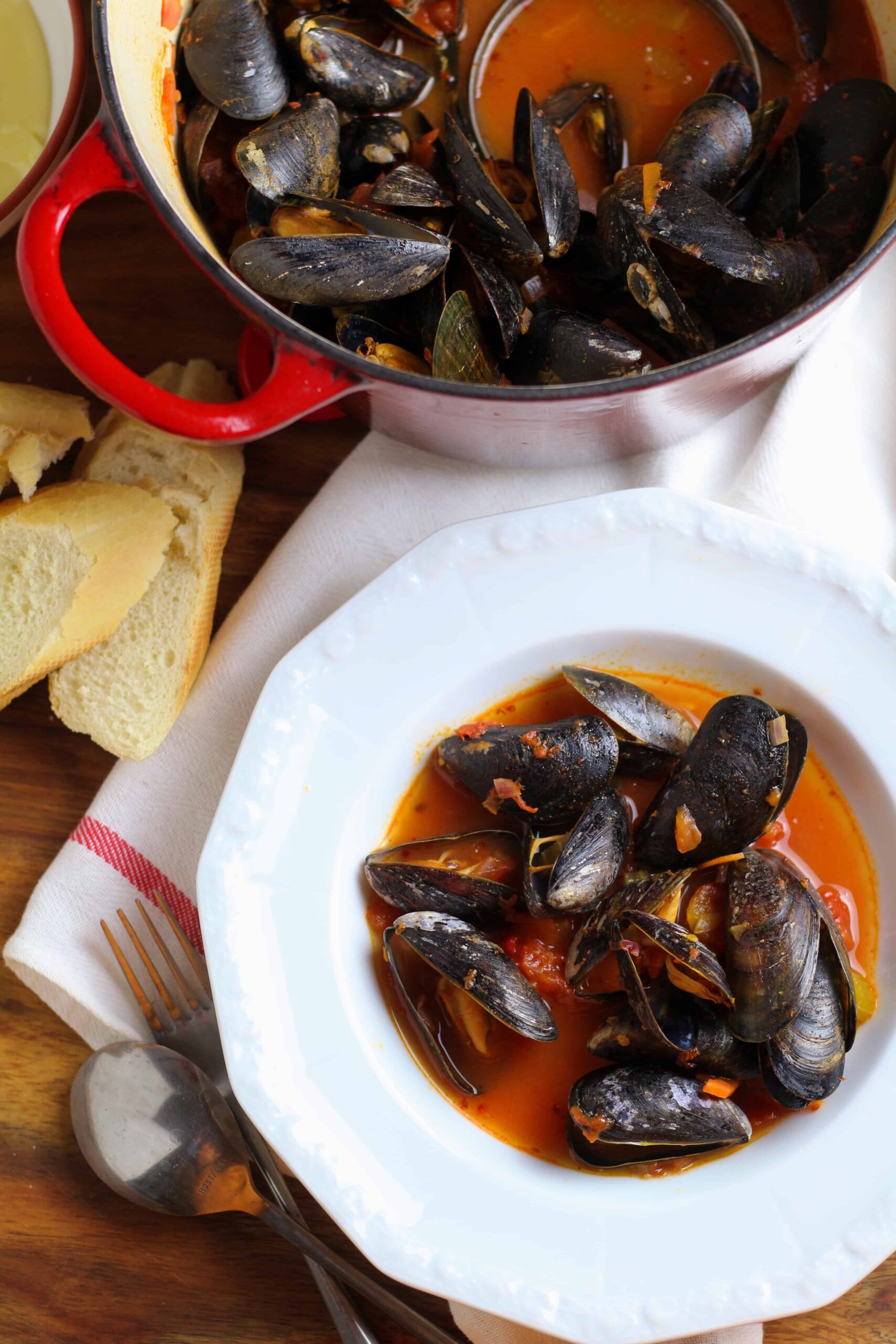 ---
Let me know if you try this recipe in the comments below, or using the hashtag #daysofjay on Instagram. Happy cooking!
---
---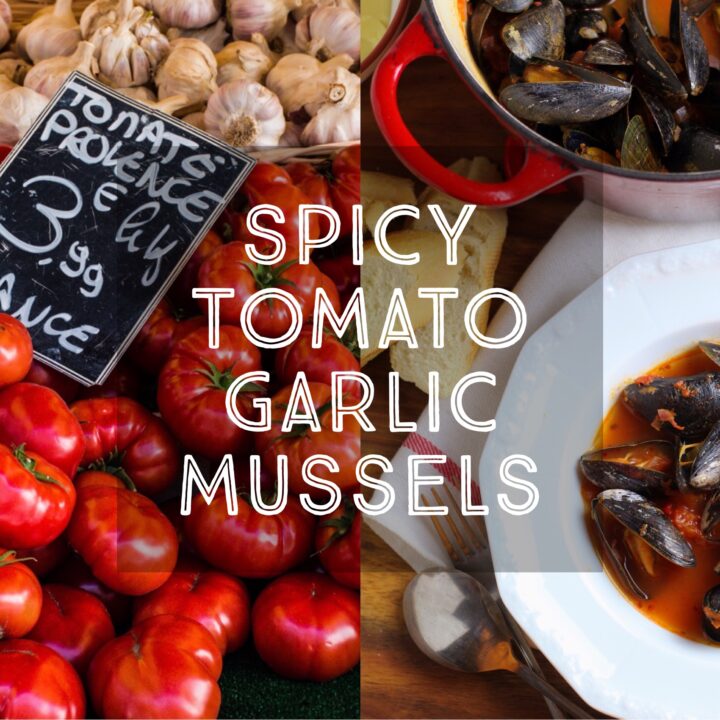 Spicy Tomato and Garlic Mussels
Fresh, fabulous mussels, steamed in a spicy tomato sauce, are such a low effort, low cost crowd pleaser and a dish I return to all summer long. I like to use smallish mussels for this and I always bring the cooking pot to the table so everyone can ladle out their own mussels and the incredibly good broth.
Ingredients
2 kg small mussels
1 medium red onion
2 large cloves garlic
1 small carrot
1 stick celery
3 Tbsp olive oil
125 ml white wine
400 g tin chopped tomatoes
1 tsp dried oregano
½-1 tsp chilli flakes or 1 medium red chilli, sliced
½ tsp sugar
small bunch fresh basil or parsley
salt & pepper
to serve:
crusty white baguette
garlic aïoli
Instructions
Wash the mussels under cold running water, removing any beards or obvious dirt. Discard any that are broken or remain open when tapped against the sink.
Finely dice the onion and garlic, slice the carrot and celery, then gently heat the oil in a pot large enough to hold all the mussels in one go. Add all the chopped vegetables to the pot, and cook, stirring, for 5 minutes until softened.
Turn the heat to medium high, add the white wine, tomatoes, oregano, chilli and sugar to the pot, season well with salt and pepper, then allow to cook for a further 5 minutes.
Add the mussels to the pot, cover immediately with a tightly fitting lid and cook for 5 minutes more, giving the pot a good shake from time to time to make sure the mussels cook evenly.
Check after 5 minutes to ensure they have all steamed open, if not cover and let them cook another 2 minutes and check again. When cooked, ladle into warmed bowls, discarding any that remain closed. Tear over some basil or parsley leaves, and serve with plenty of crusty white bread to soak up the rich tomato broth, and a good pungent aïoli or garlic mayonnaise for dipping the bread.
Notes
If you are making more than about 2kg it is better to use two pots so the mussels cook evenly.
Larger mussels will need a few minutes more cooking time.
Nutrition Information:
Yield:

4
Serving Size:

1 bowl
Amount Per Serving:
Calories:

1002
Total Fat:

46g
Saturated Fat:

9g
Trans Fat:

0g
Unsaturated Fat:

27g
Cholesterol:

310mg
Sodium:

2937mg
Carbohydrates:

96g
Fiber:

5g
Sugar:

10g
Protein:

138g
Nutrition information is calculated automatically and isn't always accurate.
---
FREQUENTLY ASKED QUESTIONS
Can I use other shellfish?
Of course, this is a great sauce for clams, pipis, cockles and similar.

Do the Spicy Tomato and Garlic Mussels have to be spicy?
Not at all, simply leave the chilli out if you don't fancy the heat.

I don't drink alcohol, can I make Spicy Tomato and Garlic Mussels without the wine?
Definitely! In this recipe you can replace the wine with orange juice which gives a lovely citrusy note to the broth.

Can I halve this recipe to serve two?
Yes! I do this all the time. Use half the amount of mussels and only half an onion but otherwise leave the ingredients the same.
---
---
BONUS RECIPE: QUICK GARLIC AÏOLI
When I want to make aïoli in a rush, this is how I do it:
In a small mixing bowl combine: 1 egg yolk, 1 Tbsp Dijon mustard 2 tsp white vinegar and a pinch of salt.
Use a hand held electric beater or whisk to beat until foamy. While beating, slowly drizzle in around 200-250ml (⅔-1 cup) oil – I like to use a mixture of sunflower and a very mild olive oil – extra virgin is too powerful here). The mixture should begin to thicken while you are beating it.
When the mixture is thick and all of the oil has been incorporated, stir through 1-2 cloves crushed garlic, taste for seasoning and add a little salt, pepper, or vinegar if necessary.
Chill for at least 10 minutes with a piece of cling film pushed flush against the surface to keep it fresh. Will keep in the fridge for several days.
---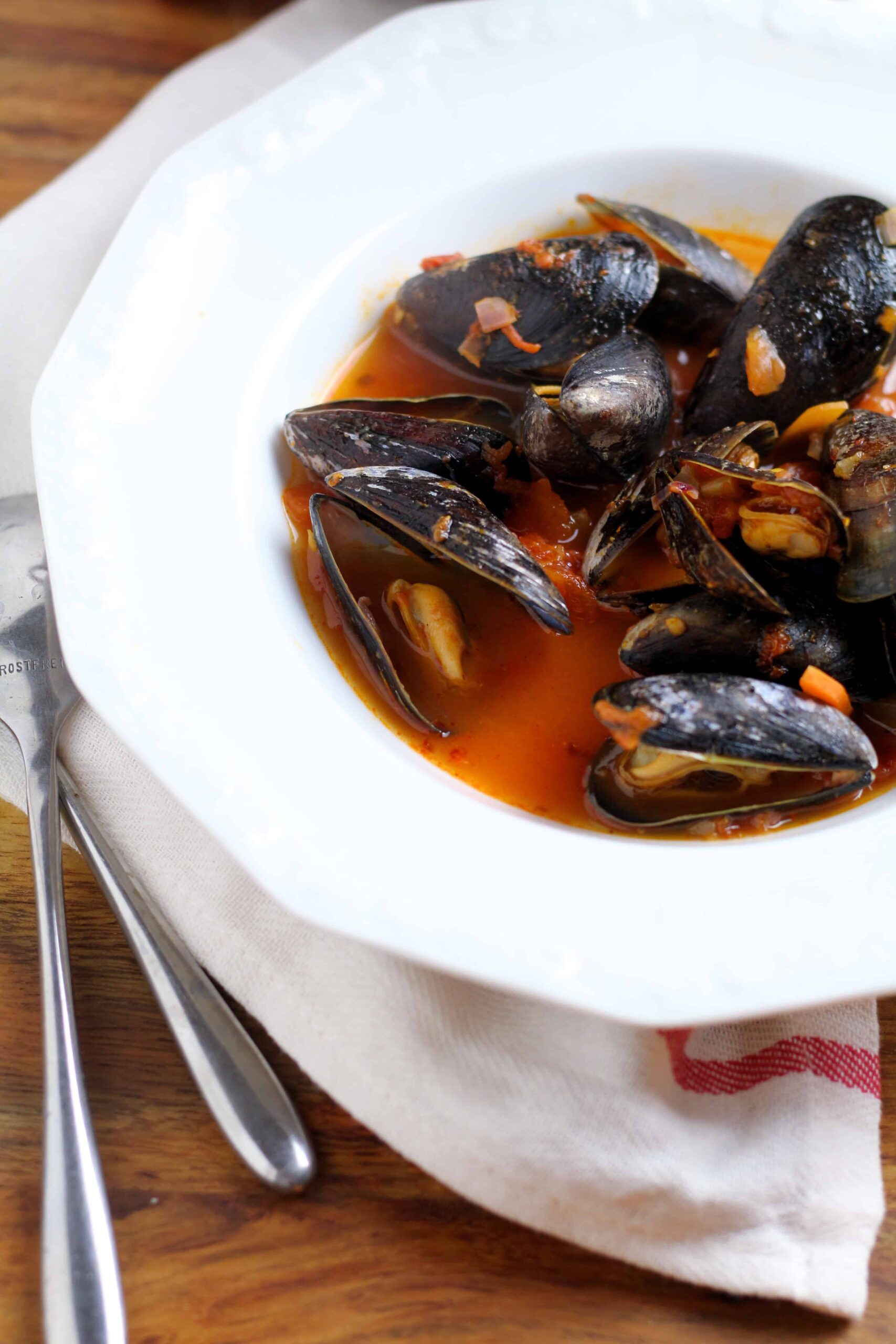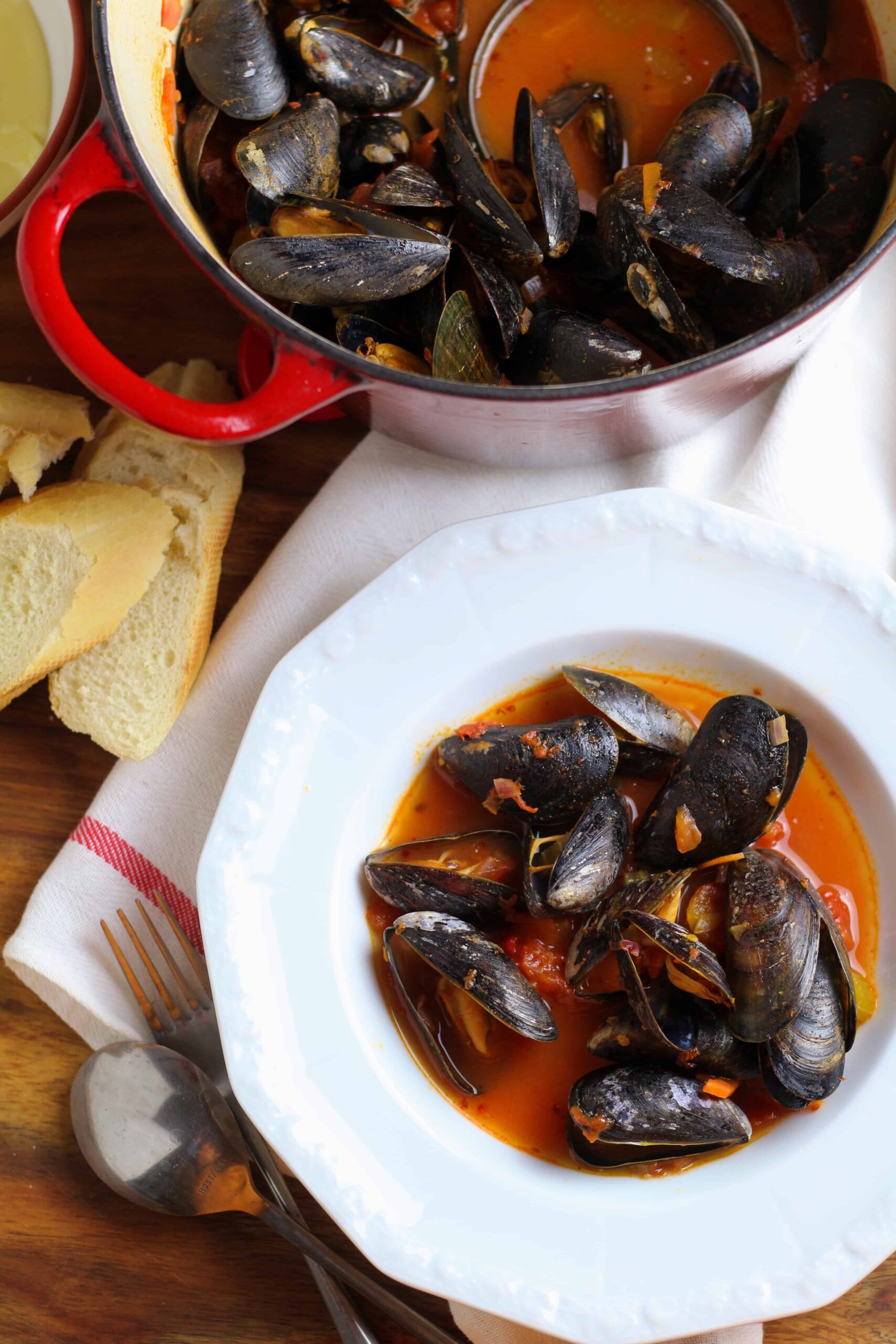 SPICY TOMATO & GARLIC MUSSELS
---
Looking for more quick dinner recipes? Why not try: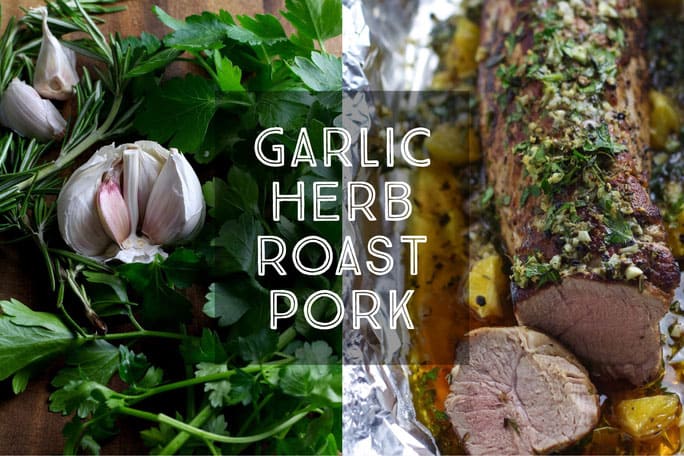 ---