The first hints of spring are in the air, crocus and snowdrops are dotted across every green space, I spotted the very first tips of Bärlauch or wild garlic pushing their bright green spears through the soil while I was out walking yesterday, the days are growing longer and the sun is shining more and more. At this time of year I am often spending the summer down-under in New Zealand and Australia, basking in the sun and enjoying long days on the beach and evening barbecues and picnics in the park, so any hint of warmth and sunshine is very welcome.
It's still not barbecue weather here, and my grill is in storage, but the warm weather has left me craving for the deliciously smoky flavour of grilled meat, and luckily enough I have a fantastic recipe that is just as good cooked in the oven as it is on the BBQ. Grilled Chicken Satay Skewers are so easy to make at home and pack a powerful flavour punch.
The sauce and marinade is made in one go and is as simple as blitzing the ingredients in the food processor while the meal itself cooks in mere minutes. As with all meat, it will be more tender and flavoursome if it spends longer in the marinade, but it is perfectly delicious even after half an hour.
Satay originated in Indonesia, before spreading throughout the whole of South-East Asia – some of my absolute favourite flavour combinations come from this part of the world, so I like to serve these Grilled Chicken Satay Skewers with a fresh, zesty, spicy salad with lots of lime juice and chilli and some aromatic basmati rice. They also make a fantastic bite-sized party-platter snack for when you've got a multitude to feed.
---
Let me know if you try this recipe in the comments below, or using the hashtag #daysofjay on Instagram. Happy cooking!
---
---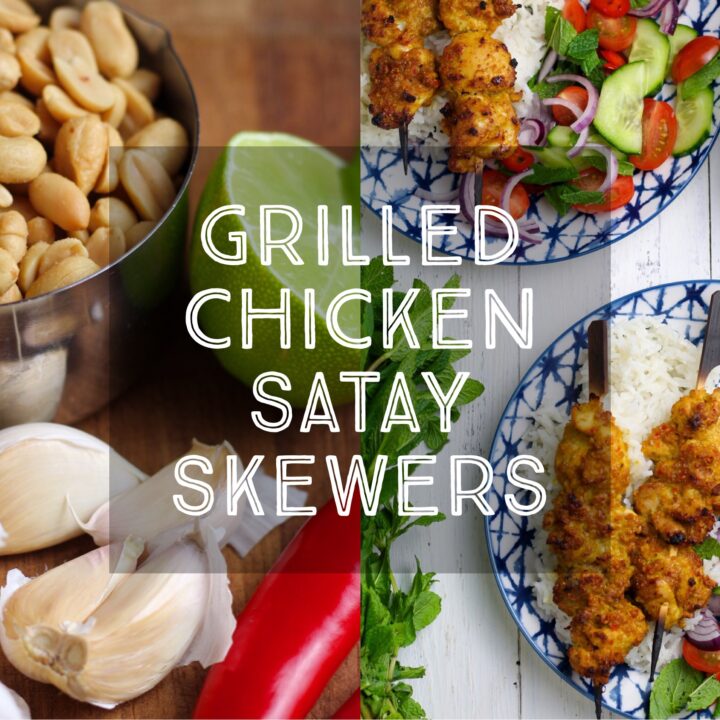 Grilled Chicken Satay Skewers
Juicy, tender grilled chicken coated in a fragrant, lightly spiced peanut sauce served with a fresh, spicy salad is so simple to make at home, the perfect, fuss free weeknight dinner.
Ingredients
for the marinade / sauce:
150 g or 1 cup peanuts, see note
125 ml or ½ cup coconut milk
4 spring onions, chopped
2 cloves garlic, peeled
5 cm or 2 in. piece of ginger, peeled and sliced
1-2 long red chillies, sliced
4 Tbsp Ketjap Manis, see note for substitution
2 Tbsp fish sauce
juice of 1 lime
1 tsp curry powder
1 tsp ground cumin
1 tsp ground turmeric
for the skewers:
800 g chicken thigh or breast, cut into cubes
for the salad:
250 g or ½ lb. cherry tomatoes, halved
1 red chilli, sliced
½ cucumber, sliced
½ red onion, sliced
small bunch of fresh mint, leaves only
Juice of 1 lime
for the rice:
300 g or 1 ½ cups basmati rice
1 tsp butter
pinch of salt
Instructions
Place all marinade/sauce ingredients in the bowl of a food processor with 125ml / ½ cup of boiling water. Process on high until well blended. The sauce won't be completely smooth - that's OK, you want a bit of texture.
Place the cubed chicken into a glass bowl, pour over the marinade, cover and refrigerate for 1 to 24 hours. If using wooden or bamboo skewers, soak in cold water for at least 30 minutes before the next step.
Heat the oven grill / broiler to the highest setting and line an oven tray with foil. Place a wire rack over the top, brush with a little oil and set aside.
To make the salad, combine all ingredients, stir to combine and divide between 4 plates. To cook the rice, give the rice a quick rinse, then place in a saucepan along with 700ml or just under 3 cups of water. Bring to the boil, then turn the heat down to the lowest setting, cover and allow to cook for 10 minutes. Remove from the heat and allow to rest, covered, or 5 minutes before fluffing up with a fork and serving.
When you are ready to cook the satay skewers, thread the chicken onto the prepared skewers and place on the wire rack. Cook under the oven grill / broiler for 7-8 minutes until beginning to char and the chicken is cooked through. Meanwhile, pour all leftover marinade/sauce into a saucepan and cook, stirring for at least 5 minutes until the mixture has thickened and darkened. If it gets too thick or dark add a splash of water or coconut milk.
Serve the Grilled Chicken Satay Skewers immediately with the rice, spicy salad and sauce.
Notes
I always use salted, roasted peanuts as that's what I have in the house and is the most budget friendly. Before using I rinse off the salt so I can control the amount of salt in the final dish. For a smoother sauce, soak the peanuts in warm water for 5 minutes before draining, rinsing and continuing as per the recipe.
Ketjap Manis is a type of Indonesian sweet soy sauce, usually available in the Asian food section of a supermarket or Asian specialty food store. If you can't find it simply use the same amount of light soy sauce plus 1 level tablespoon of soft brown sugar.
If you are at all squeamish about re-using the marinade as a sauce, simply reserve half of the marinade (don't pour it over the chicken) and cook that instead. Food safety regulations are very clear that marinade can be reused as a sauce as long as it is cooked for at least 5 minutes before serving. It seems a shame to waste it, doesn't it?
Nutrition Information:
Yield:

4
Amount Per Serving:
Calories:

979
Total Fat:

62g
Saturated Fat:

20g
Trans Fat:

0g
Unsaturated Fat:

37g
Cholesterol:

284mg
Sodium:

1754mg
Carbohydrates:

45g
Fiber:

7g
Sugar:

8g
Protein:

70g
Nutrition information is calculated automatically and isn't always accurate.
---
FREQUENTLY ASKED QUESTIONS
Can I use chicken breast or other meats for the satay skewers?
Yes of course! As this dish is marinated even breast meat should be lovely and tender. I use thigh meat because I prefer it and it is great value for money. Satay can be made with any meat, firm fleshed fish or even tofu, you may need to adjust the grilling times. Fish can be marinated for a maximum of one hour.

Can I cook grilled chicken satay skewers on the BBQ?
Definitely! It's not quite BBQ weather in Munich just yet and my grill is still in winter storage. Simply grill as usual if using a BBQ.

I don't have any coconut milk! Help, what can I substitute?!
While it will change the flavour profile there is no reason you couldn't use natural unsweetened yoghurt instead of coconut milk.

Can I make Grilled Chicken Satay Skewers in advance?
You sure can, in fact that's why this is such a great picnic or outdoor food. The chicken can be (in fact is better if) marinated up to 24 hours before cooking. The skewers are actually lovely cold with a squeeze of fresh lime to brighten the flavour, and can be reheated, loosely covered with foil.

I don't have any Ketjap Manis. What can I substitute?
See recipe notes, you can replace this sweet Indonesian soy sauce with a mixture of light soy sauce and brown sugar or palm sugar.

I'm not a fan of spicy food. Can I leave the chilli out?
Yes you can, though the coconut milk and peanut in this recipe both help to tone down the heat of the chilli. I always test chillies that I buy to see how spicy they are and then add them to the recipe accordingly. It's always better to add less chilli if you are unsure and add chilli flakes to taste later if it needs more heat.
---
---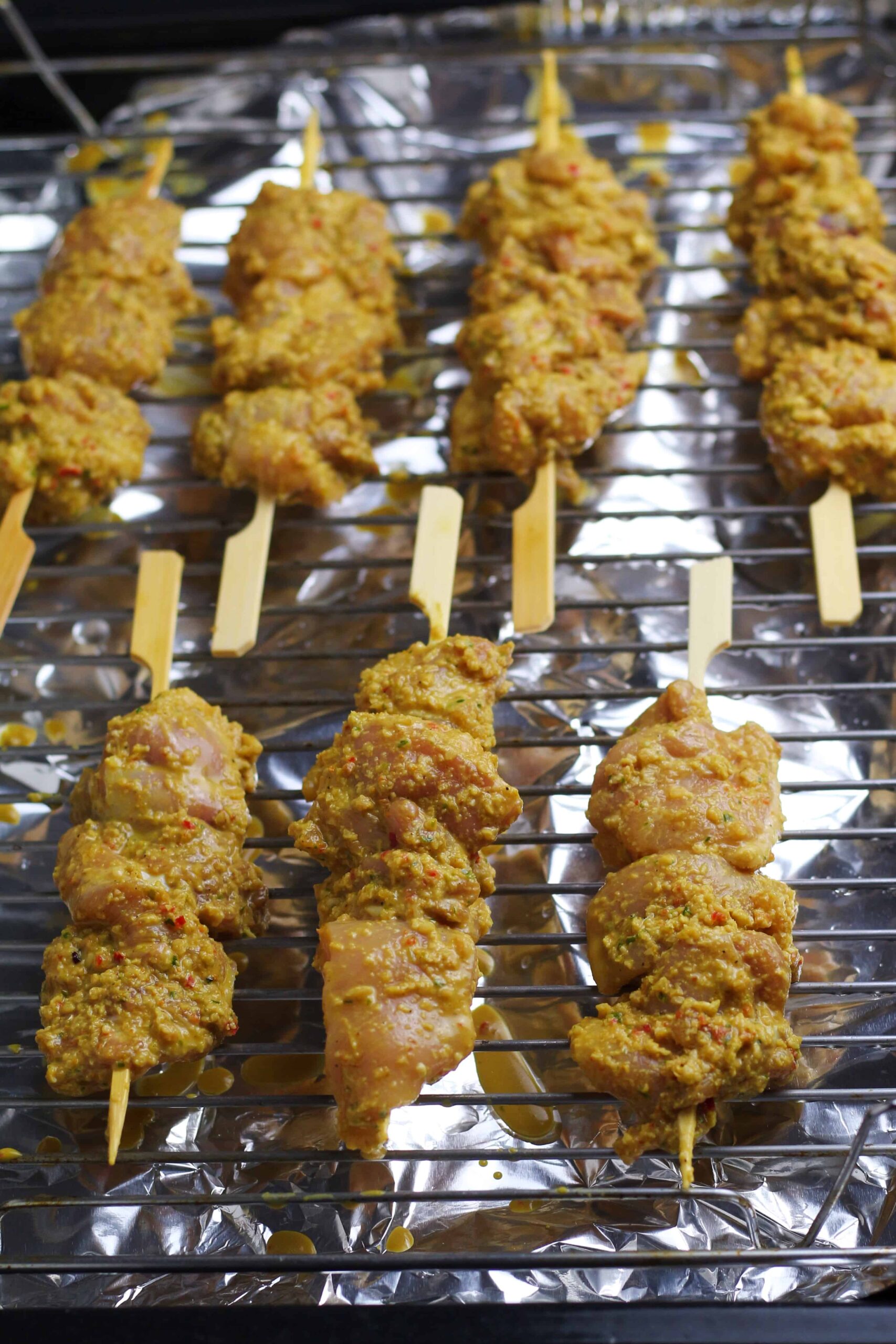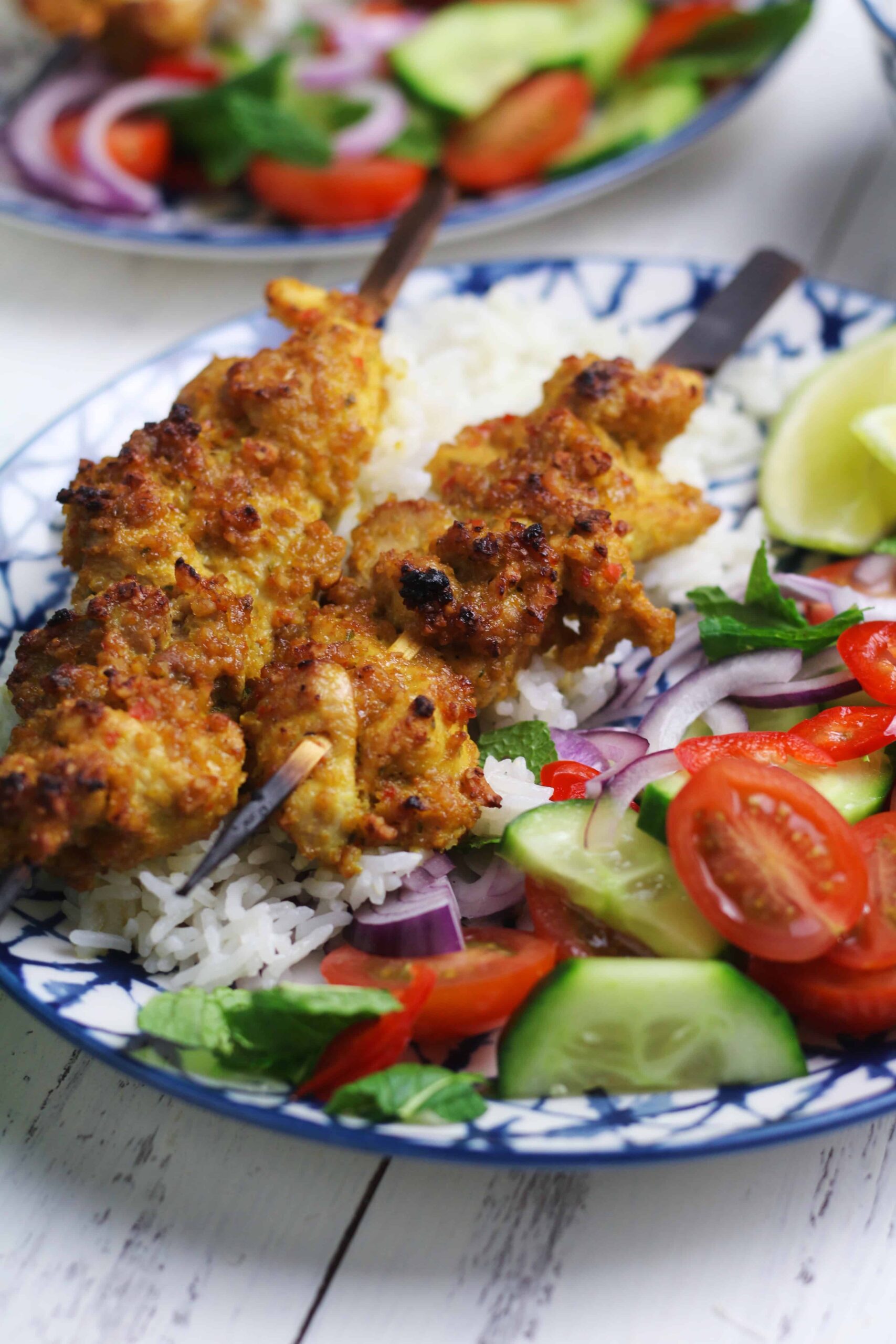 GRILLED CHICKEN SATAY SKEWERS
---
Looking for more Easy Weeknight Dinner Recipes? Why not try: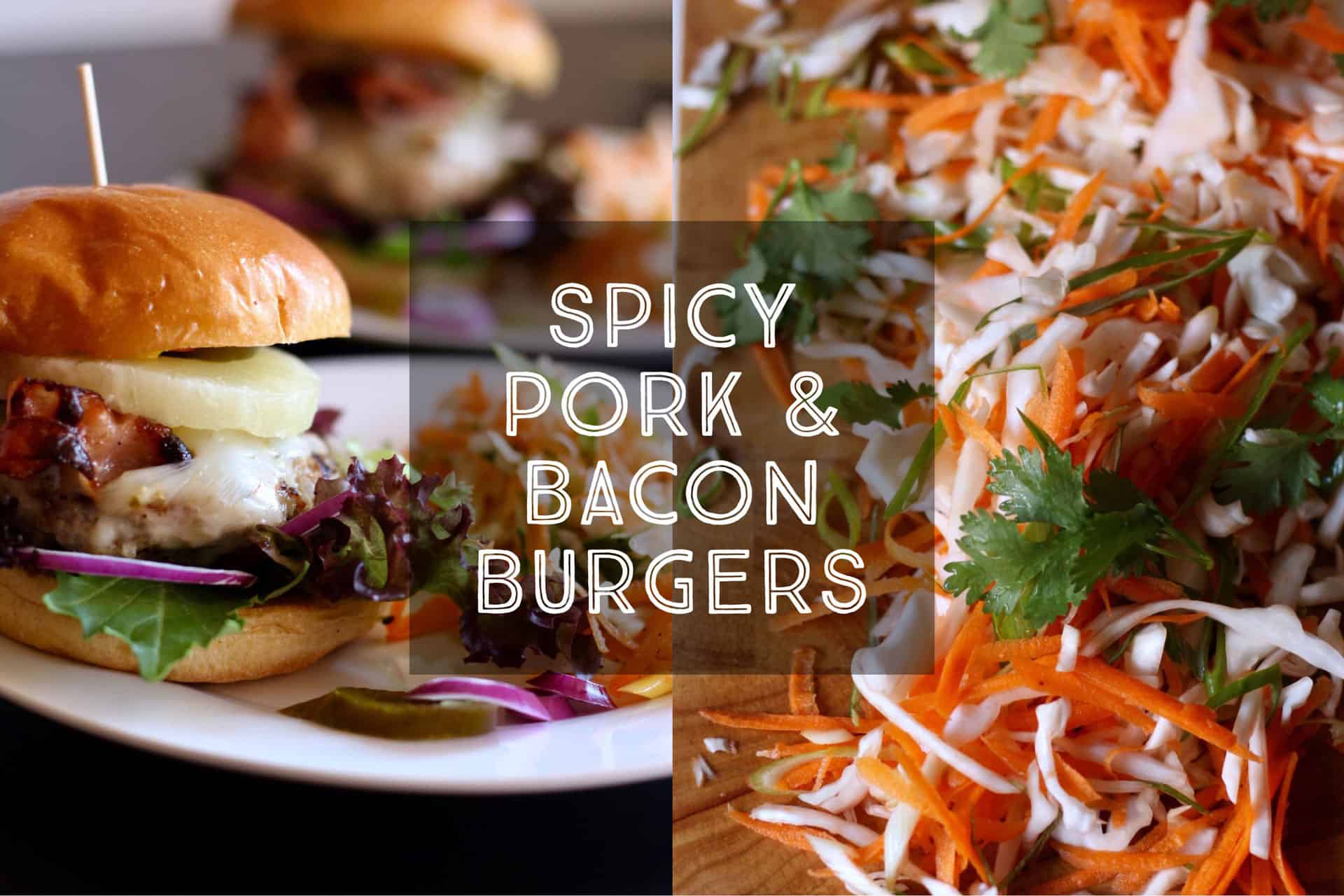 ---