The first strawberries have started appearing in the markets, juicy and glossy, fragrant with the promise of summer and sun. Of course, as soon as I see strawberries I get a craving for that most summery of recipes: an Erdbeer Sahnetorte – a German Strawberry Cream Torte. While it's much too early for German strawberries, (these ones were imported from the sunnier climes of Greece) that doesn't make them any less irresistible after the chill of winter.
And chilly it is, today started with an Arctic breeze, that suddenly dumped a minor blizzard of snow over Munich. So much for an early spring! Still, I came back from the shops laden down with strawberries, ready for cake, and the first asparagus of the season (yes! More recipes coming soon!).
As a baker, the beauty of German cakes and tortes will never fail to amaze me. I think this cake with layers of sponge, softly whipped cream and Quark (more on that later) and topping of shining, glazed berries is one of the most stunning things I've ever seen, yet here in Germany, it is considered to be the simplest of cakes to make and something every proud housewife can whip up without even looking at a recipe.
However, the problem when bringing a recipe like this into English is that the German home baker has easy access to a few special ingredients. Your average recipe for this sort of cake will call for, at a minimum: Sahnesteif (a modified starch for stiffening cream sold in little paper packets) Tortenguß (another type of modified starch for making a jelly-like glaze, and yes, sold in little paper packets) and almost certainly Quark (a type of curd with a very low fat content).
I've spent AGES coming up with alternatives for these things, mostly so that I can bake delicious German cakes when I am abroad, so in the notes for this recipe, you will see that Quark can be replaced with homemade Labneh or strained yoghurt, or yoghurt set with gelatine. Is it exactly the same? No. Is it close enough and perfectly delicious? Yes!
I've not tried it yet with strained ricotta but I'm sure it would work too. Corn starch and a bit of icing sugar will stiffen cream just as well as Sahnesteif and I like to use gelatine to create a perfect glossy glaze on top of the cake. I promise it's not as tricky as it all sounds, try the recipe below and enjoy. xJ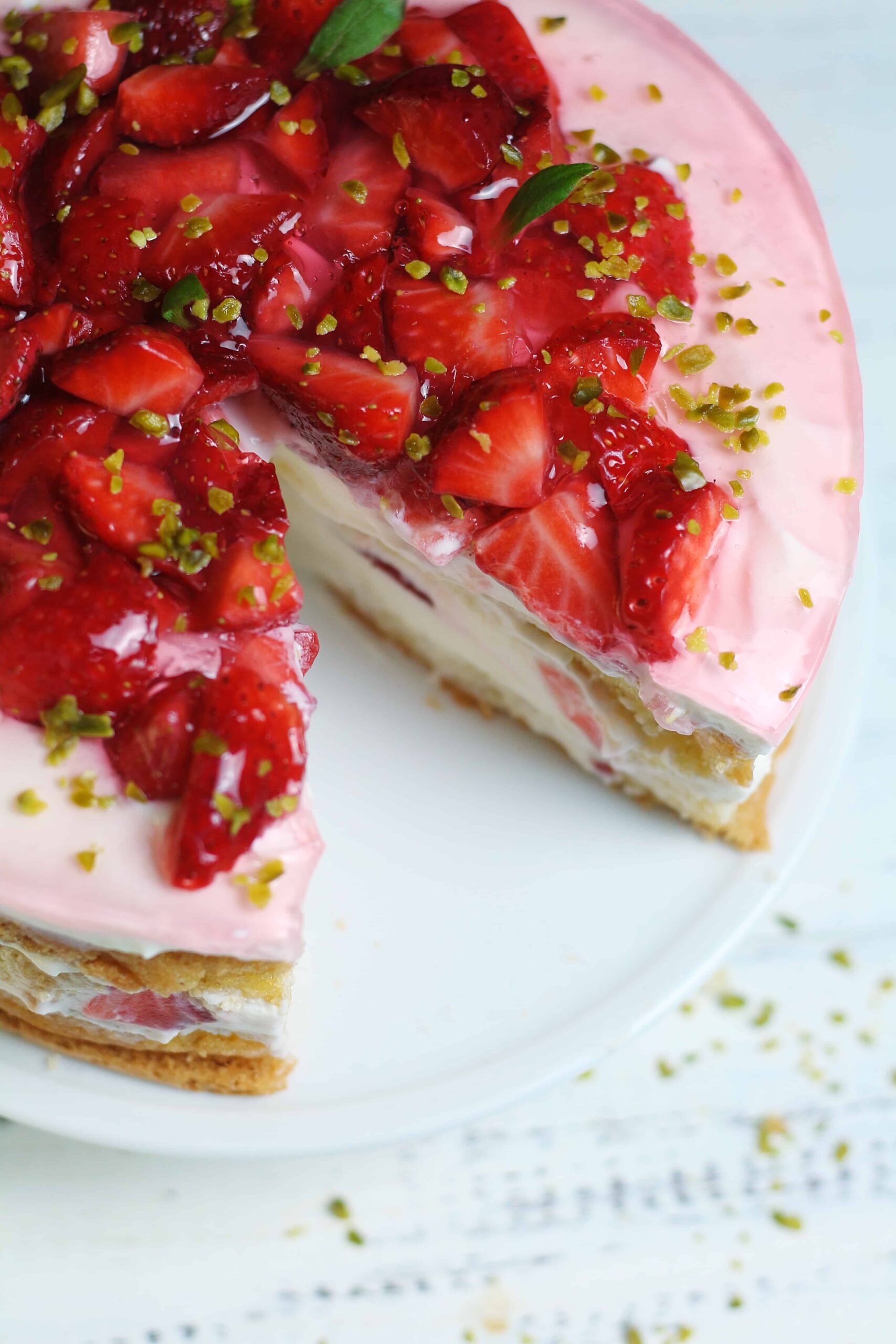 ---
Let me know if you try this recipe in the comments below, or using the hashtag #daysofjay on Instagram. Happy cooking!
---
---
German Strawberry Cream Torte
Total Time:
1 hour
55 minutes
Light and airy sponge cake, filled and topped with whipped cream and quark or yoghurt and juicy, jewel-like strawberries. This cake is a classic of the German kitchen and is the perfect cake for a summer party.
Ingredients
for the sponge:
3 medium eggs
125 g sugar
1 tsp vanilla extract or essence
100 g flour
1 tsp baking powder
pinch of salt
for the filling:
500 g Quark, or well strained Greek style yoghurt (Labneh) see notes for alternatives
75 g sugar
250 g strawberries, washed, hulled and chopped
200 g cream
1 Tbsp cornflour/cornstarch
for the topping:
250 g strawberries, washed, hulled and chopped
2 Tbsp pistachios, finely chopped
optional:
1 sheet gelatine
1 Tbsp sugar
1-2 drops red food colouring
Instructions
Heat the oven to 160°C / 325°F / Gas 3 . Line the base of a high sided 20cm round, springform cake tin with baking paper. Grease the sides and the rim (this cake rises!) well with butter and dust with flour..
Using an electric mixer, whisk the eggs, sugar and vanilla together for 5 minutes until the mixture is thick and pale yellow. In a separate bowl whisk together the flour, baking powder and salt, then sift over the beaten eggs. Use a spatula to gently but thoroughly fold the dry ingredients through the wet, then pour into the prepared tin, giving it a little shake to smooth the surface.
Bake in the preheated oven for 40 minutes until golden brown. Remove from the oven and use a thin, sharp knife to release the sponge from the sides of the tin - this will hep it to settle evenly. Allow to cool for 10 minutes before transferring to a rack to cool completely. HINT: If you put a piece of baking paper on the rack it will stop the delicate cake from sticking to it.
When the cake is completely cooled, use a long, serrated knife to cut the cake evenly through the diameter. Place the bottom piece onto a serving platter or cake stand and fit a cake ring tightly around it.
Beat the Quark or strained yoghurt with the sugar until smooth. Whisk the cream separately to soft peaks, then sprinkle over the cornflour/cornstarch before whisking to firm peaks. Fold the cream into the beaten quark, then fold the chopped strawberries into the mixture. Spread half of the mixture over the base of the cake, cover with the top piece of cake, pushing down gently, then spread the remaining topping over the cake.
Pile the remaining strawberries on top of the cake, then sprinkle over the pistachios. Chill for at least 1 hour, preferably 2-3 in warmer weather or if you know the cake will be sitting out, before serving.
Optional: For a beautifully glazed cake, soak 1 sheet of gelatine in cold water for 5 minutes to soften. In a very small saucepan heat 75ml of water with 1 tablespoon of sugar, stirring until the sugar is dissolved. Remove from the heat, squeeze the liquid out of the gelatine sheet, then stir it into the hot sugar syrup until dissolved. Place the saucepan in a sink of cold water for 10-15 minutes until the mixture begins to thicken, then use a spoon to carefully drizzle it over the strawberries. Chill for at least an hour.
Notes
Quark Alternative 1: Quark is hard to come by outside of Germany and is usually expensive when you do. An alternative is to make labne from 750g of Greek style yoghurt (check the ingredients to make sure it is naturally thickened, not thickened with gelatine). Line a sieve or strainer with a spotlessly clean tea towel or cheesecloth. Set the sieve over a large bowl and pour the yoghurt onto the cloth. Place in the fridge and allow to strain for 2-3 hours until the yoghurt is firm with the consistency of cream cheese. Use in place of Quark in the recipe.
Quark Alternative 2: If you are happy to use gelatine to set the cake, proceed as follows: Place 6 sheets gelatine in a bowl of cold water to soften for 5 minutes. Weigh 500g of Greek style yoghurt and beat well with 75g sugar until smooth. After the gelatine has softened, squeeze out any excess water, then place in a small saucepan over a low heat, stirring until the gelatine dissolves. Remove from the heat, Stir in 2 tablespoons of the yoghurt, mix well until combined. Beat the yoghurt, gelatine mixture into the reserved yoghurt, then fold the yoghurt through the whipped cream. Proceed with the recipe as above. In very hot weather or if the cake will need to sit out of the fridge for some time, increase the gelatine to 8 sheets. The cake will need at least 2-3 hours to set up in the fridge before slicing.
Nutrition Information:
Yield:

6
Amount Per Serving:
Calories:

440
Total Fat:

16g
Saturated Fat:

9g
Trans Fat:

0g
Unsaturated Fat:

6g
Cholesterol:

124mg
Sodium:

186mg
Carbohydrates:

61g
Fiber:

2g
Sugar:

44g
Protein:

15g
Disclosure: Some of the links on this website are affiliate links, meaning, at no additional cost to you, I may earn a commission if you click through and make a purchase.
---
FREQUENTLY ASKED QUESTIONS
Can I use cream cheese or bought Labneh?
Not really, both shop-bought cream cheese and labneh will almost definitely have salt in them, which is totally wrong for this delicate cake.

Can I use other fruit to make German Strawberry Cream Torte?
Definitely! All berries, soft stone fruit or even tinned fruit will be delicious. Don't use acidic fruit like kiwifruit or pineapple as the acid and enzymes in the fruit will react with both the cream and the gelatine (if using) causing them to split.

I don't eat gelatine! Is there a substitution?
There are fabulous vegetarian and vegan alternatives to gelatine – Agar Agar is a natural type of jelly commonly sold in supermarkets or organic shops and will work well in this recipe. I've not experimented with it yet so be sure to follow the instructions on the pack. 

What is a cake ring? Do I need one?
Cake rings or torte rings are fixed or adjustable stainless steel rings used in professional kitchens to make layered cakes. They are available online and at kitchen stores. If you don't have one you could try using the springform tin that you cooked the cake in, lined with a piece of fairly stiff plastic. It needs to be at least 8cm high to fit everything in.
---
---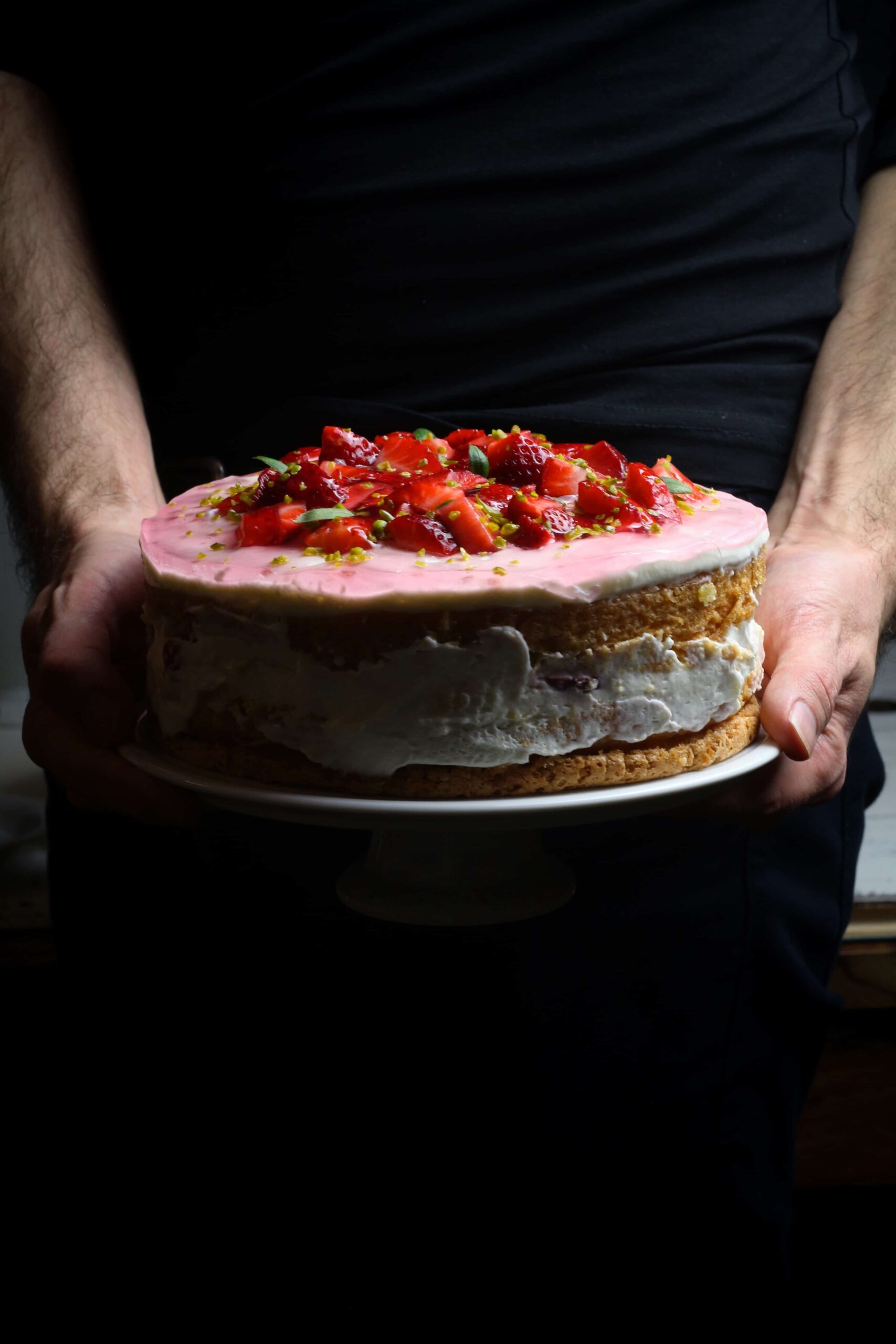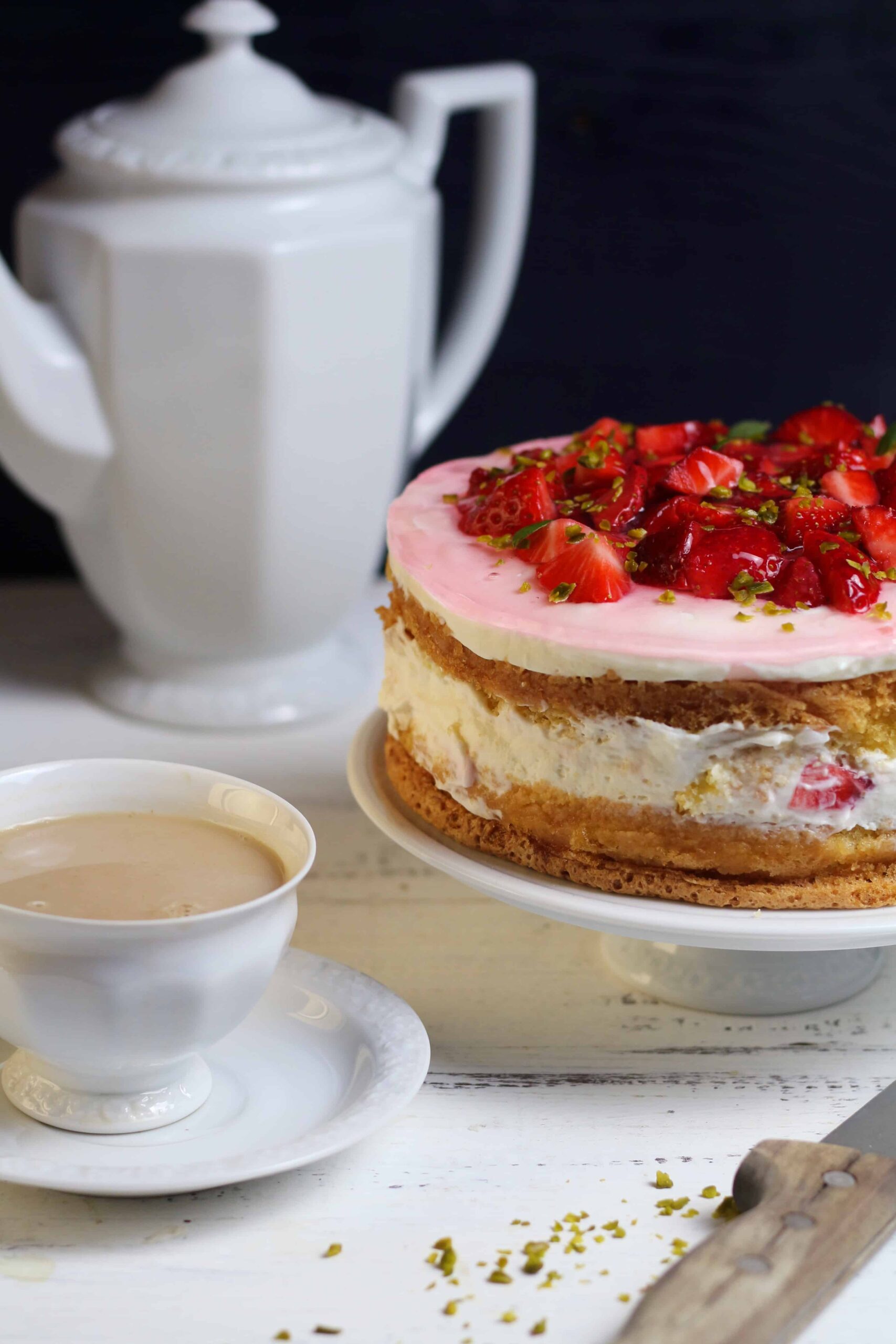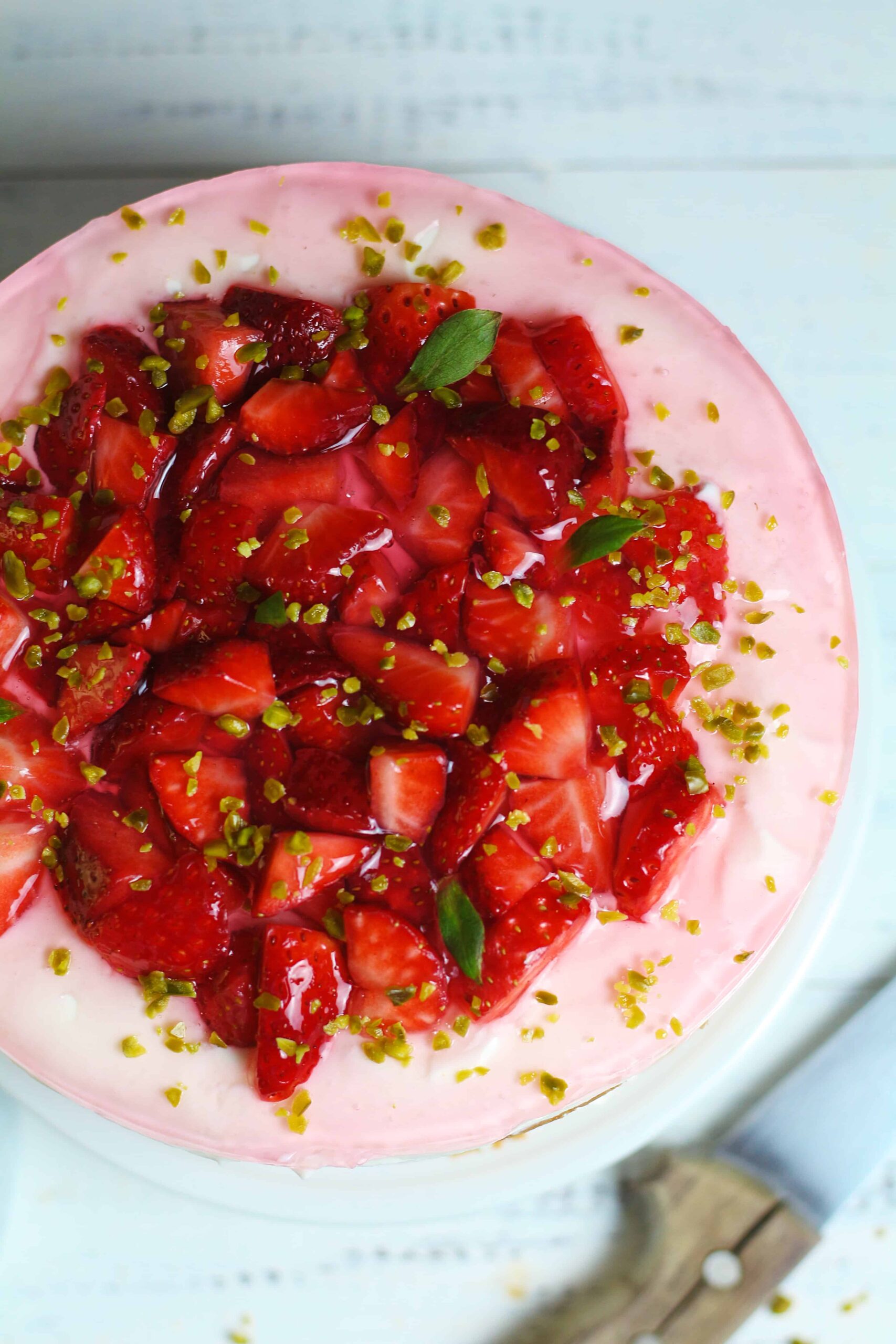 GERMAN STRAWBERRY CREAM TORTE
---
Looking for more German Recipes? Why not try: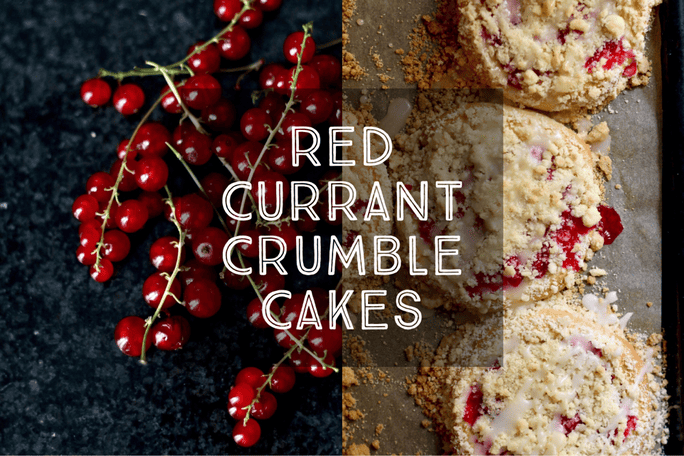 ---