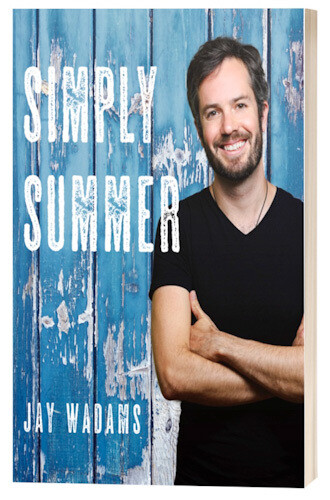 Simply Summer
SKU 00000
Product Details
My cookbook Simply Summer is full of great tasting and simple recipes for the warmer months. I think cooking when it is hot outside needs to be about getting maximum flavour with minimum effort, soin this book I've collected some of my best summer recipes, drawing inspiration from the coast of Italy to the islands of Greece and everywhere in between. Some recipes are fresh new ideas, others classics with a twist, while some were just too good not to include.
Recipe Highlights:
Zingy Prawn Cocktail Salad
Spiced Cauliflower 'Couscous'
BBQ Prawns with Red Pepper Dip
Spicy Tuscan Mussels
Garlic Butter Roasted Pork
Berry Ripple Meringues
Strawberry Semifreddo
... and loads more!
Simply Summer is a full colour paperback with 122 pages.
Save this product for later