I was lucky enough to spend some time last year showing my wonderful cousin Kim and her fabulous friends Carolyn, Kelly and Lianne around Cyprus.
We had an absolute blast, squeezing in as many of the sights and sounds as we could in the few days they were there. Along the way, we cooked loads of delicious food, and drank plenty of the girls signature drink – the Espresso Martini, just the sort of rocket fuel you need when time is short and there's a lot to do!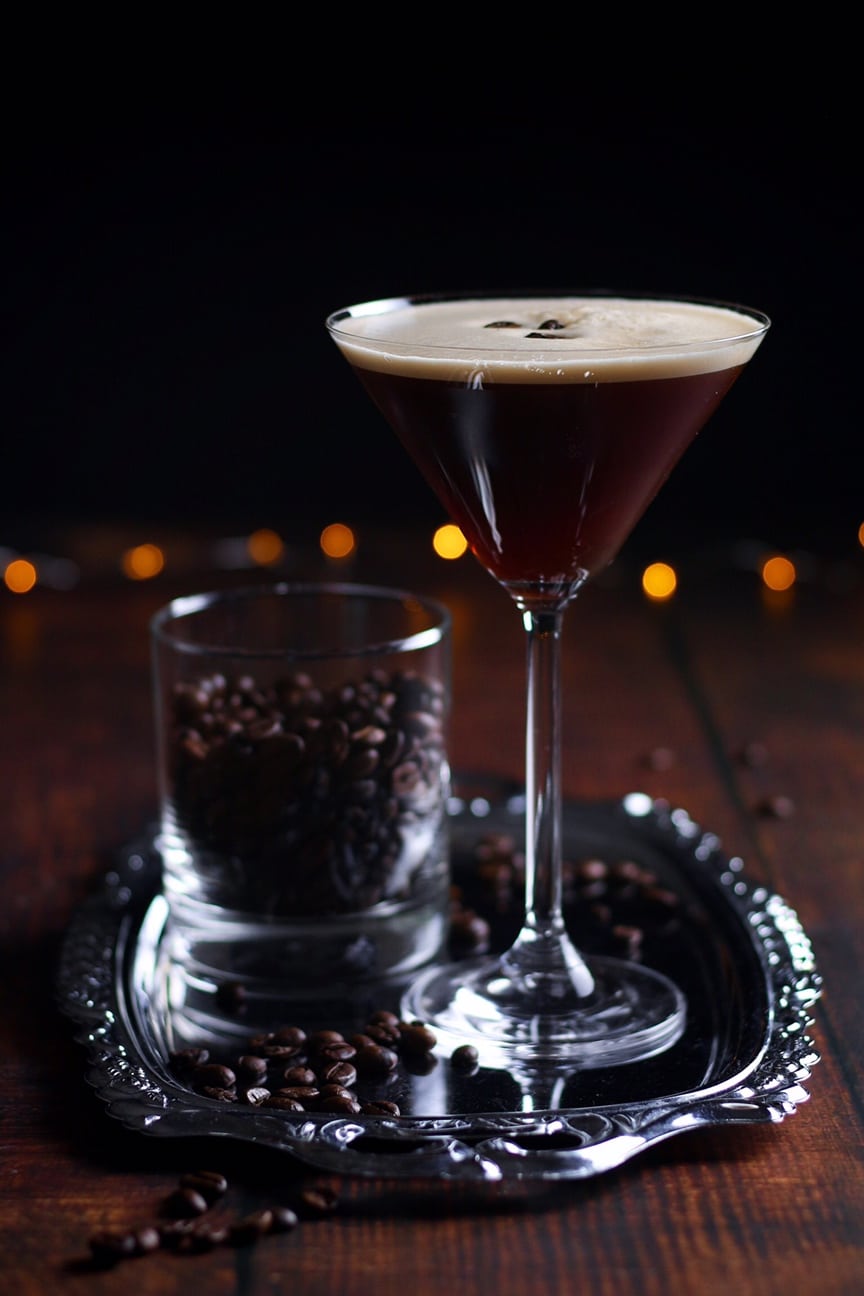 While we were making Espresso Martinis back in Munich, I got to thinking that coffee liqueur must be easy to make at home, and surely less sickly sweet than the big name brands.
After a bit of experimentation, I think I've arrived at exactly the right recipe, and you'll be amazed how quick it is to make.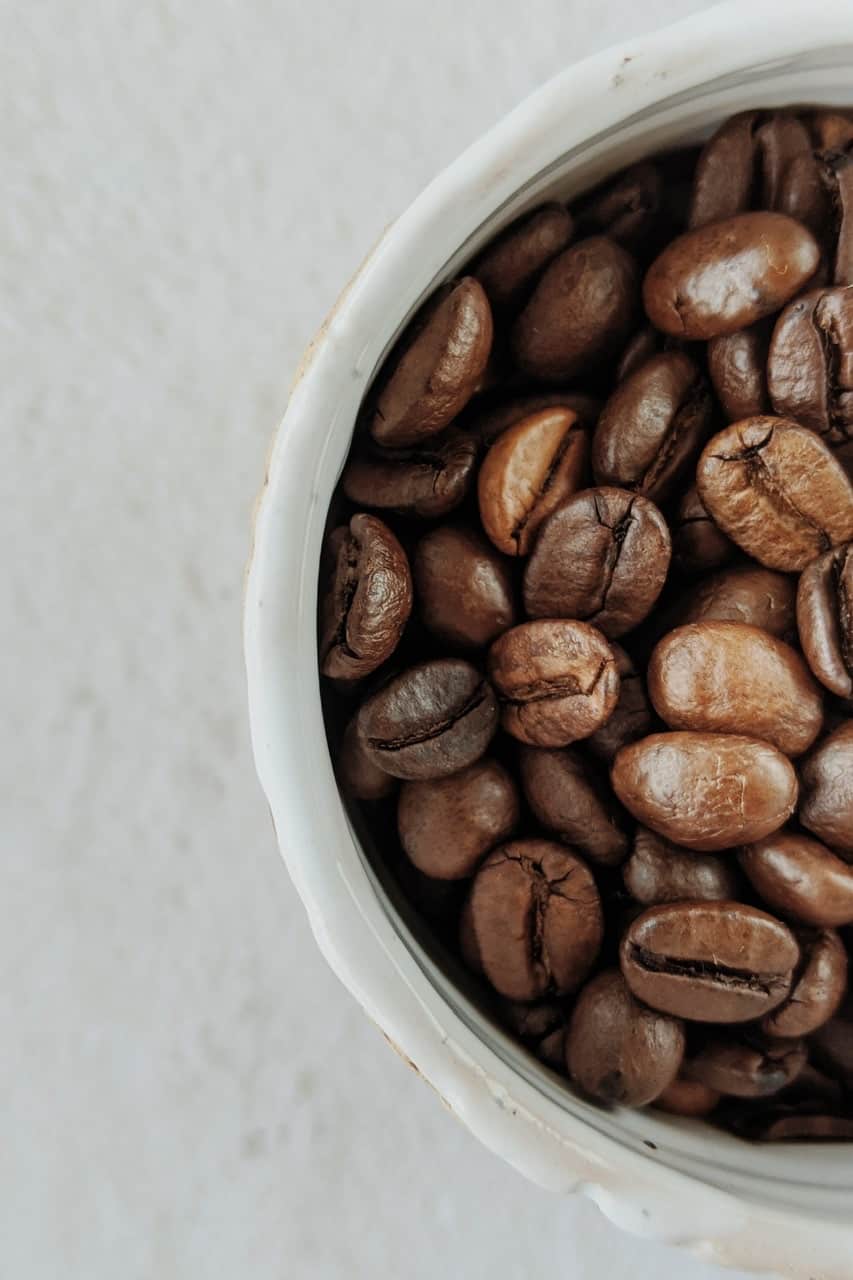 How to make Coffee Liqueur
To make a delicious coffee liqueur, all you need to do is to stir good quality ground coffee and some vanilla bean into rum or vodka and leave it overnight to infuse. The next day mix it with sugar syrup and you're done!
The beauty is the simplicity, making it this way gives you a beautifully clean, strong coffee flavour, and you can adjust the sweetness to suit your tastes. It lasts forever in the fridge and makes a brilliant present.
How to use coffee liqueur
If you're not a fan of espresso martinis, this rum-based drink is perfect in other classic cocktails like the White Russian – though I take no responsibility for the state of your head the morning after.
It's also brilliant for giving your homemade Tiramisu some serious oomph!
Have you tried making homemade liqueur? What's your favourite tipple? Let me know in the comments below. Take care out there, and CHEERS! x J
Fancy trying your hand at more homemade liqueurs? Grab my recipe for homemade Irish Cream (Bailey's) Here!
FREQUENTLY ASKED QUESTIONS
Do I have to use rum to make coffee liqueur?
Not at all! Use whatever spirit you like. Rum, vodka, bourbon or brandy are all great bases for a liqueur.
DO I HAVE TO USE GROUND COFFEE? CAN I USE INSTANT COFFEE TO MAKE COFFEE LIQUEUR?
You can use instant coffee, but to be honest, it's always going to taste like instant coffee. Do yourself a favour and get some ground coffee, the flavour is so much better.
How long will coffee liqueur last?
Chilled, coffee liqueur lasts fairly much indefinitely. It makes a great gift or bring along for a party.
DO I NEED A COCKTAIL SHAKER TO MAKE A GREAT ESPRESSO MARTINI?
About the Espresso Martini
The Espresso Martini was invented by the master of the modern cocktail Dick Bradsell in the early '90s. Apparently, a customer came into his bar looking for something to "wake her up and **** her up". Dick turned to the coffee machine next to him and a cocktail classic was born.
A modern espresso martini is made of equal parts coffee liqueur, vodka and espresso shaken hard over ice. This gives it a lovely foamy top, on which three whole coffee beans are floated.
HOMEMADE COFFEE LIQUEUR Recipe
Homemade Coffee Liqueur
Total Time:
8 hours
10 minutes
Why buy expensive brand-name liqueurs when it's so easy to make coffee liqueur at home. Use good quality coffee and adjust the sweetness to suit your tastes.
Ingredients
500ml (2 cups) dark rum
30g ground coffee, ca. ½ cup
⅓ vanilla bean
200g (1 cup) white sugar
for the Espresso Martini (makes 2):
75ml (2.5 oz) vodka
75ml (2.5 oz) coffee liqueur
75ml (2.5 oz) hot, fresh espresso coffee
Instructions
COMBINE INGREDIENTS: Combine the rum, coffee and vanilla bean in a large glass jar with a tightly fitting lid. Shake to combine, then allow to infuse for at least 8 hours.

MAKE SUGAR SYRUP: To prepare the liqueur, heat the sugar and 150ml of water in a small saucepan, stirring until the sugar is dissolved. Set aside to cool.

STRAIN RUM: Strain the rum through a coffee filter into a large jug, reserving the vanilla bean.

MIX RUM AND SYRUP: When the sugar syrup has cooled, combine with the coffee-infused rum - if you are not sure how sweet you would like your liqueur to be, try adding half of the syrup, tasting (yay!) and adding more syrup until it is as sweet as you like it.

DECANT AND STORE: Pour the liqueur into a clean bottle and store in the fridge. If you'd like a more pronounced vanilla taste, add the reserved vanilla bean to the bottle, otherwise, re-use the vanilla bean by letting it dry and then packing it into a small jar full of sugar to make vanilla sugar.

ESPRESSO MARTINI RECIPE: To make the Espresso Martini, combine vodka, coffee liqueur and espresso in a cocktail shaker. Fill with ice and shake vigorously. Strain into chilled martini glasses and garnish with 3 coffee beans.
Recommended Products
As an Amazon Associate and member of other affiliate programs, I earn from qualifying purchases.
Nutrition Information:
Yield:

20
Serving Size:

35ml
Amount Per Serving:
Calories:

12
Total Fat:

0g
Saturated Fat:

0g
Trans Fat:

0g
Unsaturated Fat:

0g
Cholesterol:

0mg
Sodium:

1mg
Carbohydrates:

1g
Fiber:

0g
Sugar:

1g
Protein:

0g
Nutrition is calculated automatically and may not always be accurate.
If you enjoyed this recipe, please leave a star rating in the recipe card and share it using the buttons below so that others can find it too!